She could feel herself waking up, no, no, no, no, no she thought Eurgh, what's that taste in her mouth, has she been eating cotton wool? The tears are still streaming tracing black lines down her face as they take the last of her mascara with them. Her fuzzy head was clearing revealing fragments of last night, no, no, no, she wasn't ready to face them yet. She wanted to be back in the safe cocoon of sleep. Safe where everything good, great even and nothing could harm her.
Turning slightly to release pressure of her right arm, pins and needles rushing to fill the space she made, she realised she was still sitting in the same chair she had been last night. She must of cried herself asleep. As she became more aware of her surroundings she gingerly peeled one eye open prising the now gunky mascara apart slowly focusing on the strip of sunlight pushing it's way through the closed curtains to light up the corner of the room she had been sitting in for the past day or so.
Tammy pushed the matted blonde hair off her face with her purple talons and slowly everything swam back into focus. The mac was closed down and she was pretty sure she would have the indents of the keyboard tattooed on the left side of her face for the day. God I need a drink, she thought and a shower, and god oh, is that my breath? Yet she couldn't move. Moving would make it real and that was something she wasn't ready for.
It wasn't supposed to turn out like this she thought. It really wasn't. The tears came again and she let them not knowing or caring right now if they would ever stop. She didn't want them too. Stopping meant she stopped caring, stopped loving and she never would. She promised her she wouldn't ever stop loving her for as long as she lived. And there she stayed. She doesn't know how long for. Minutes, hours, days, what did it matter now anyway. It was all different and she wasn't ready for different. Different wasn't good, different could never be good anymore.
Paul had been watching her. Silently from afar. He had been awake for hours just watching. His heart breaking into a million pieces because he was powerless to help her, still struggling with it all himself. He understood why she shut him out he thought to himself as he put a pod of her favourite caramel latte machiato into the Tassimo, god knows she would need it. He combed his fingers through his hair exhaling deeply as he did so. He had never felt so useless yet so in need at the same time without a clue of what he should be doing. He then popped a double espresso shot in for himself too, not a substitute for sleep but right now it was the next best thing.
Tammy became aware of someone in the room. 'Hi' 'hey babe' she offered it was all she had right now. Those two words swelled Paul's heart and he knew she was ready for him. She would let him in now surely after shutting him out for the past two weeks. Unintentionally he knew as she retreated into her own grief. He didn't blame her but he so desperately wanted to take away her pain, to make it all ok again, back how it used to be before all this started.
Setting the cup down slowly he kissed the top of her head lingering to take in her scent. Fragrant cherry blossom filling his nostrils and the action calming him instantly. She didn't pull away so her gently engulfed her in his arms creating a barrier between her and the pain, the world and reality all at once. She grabbed onto his arm and there they stayed. Coffee going cold. He would stay like this for as long as she needed him to. And he did.
It calmed her to have Paul so close. She didn't mean to shut him out but she couldn't help it. She knew she had been absent but this was new for her, she didn't know how to deal with it. This pain, like a hole had appeared in her heart, a black hole that was growing and growing and threatening to swallow her and she wasn't strong enough to resist, her fight KO'd in the first round. But now she was numb, not ready to deal but this was enough for now. She let him in.
I know I said I was going to hold off posting anymore about There's Something I need To Tell You, however This came to me in the early hours the other day and I wanted to share it with you. I would love to know your thought's. What do you think Tammy is grieving for? Have you read parts one, two and three? If so how do you think this ties in overall?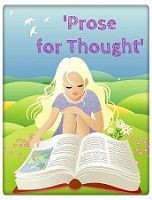 Tags : fiction, story, writing